SmileStream beta testing has begun!
Earlier this month we began rolling out the much anticipated IPSoft update (renamed SmileStream) to several POS instructors for the first round of beta testing. We plan to roll out the software to additional instructors and POS graduates over the next few weeks as we work on the final touches of the exciting new features that have been added. Once initial beta-testing is complete, the software will be released to all POS students and graduates worldwide.
SmileStream will provide the POS family with convenient updates to the current IPSoft software including Mac, Windows 10 and mobile compatibility, automatic VTOs, multimedia treatment plans, a redesigned DentalCAD and more. The cloud-based software will allow doctors to work up orthodontic treatment plans from any location whether it's at home, in the classroom, in the office, or even in the second office with all information stored to a single database.
In addition to new features that will reduce diagnosis time by 40%, SmileStream will have a new modern look and feel. However, POS grads will take comfort in the fact that SmileStream was designed with a similar layout and organization as IPSoft to make the transition to the new software as smooth as possible for doctors.
SmileStream's initial release will include orthodontic diagnostic software, online supply store, and Case Consulting service. Soon after, additional features will be added including a social networking and messaging service, clinical software, and more dental specialty modules.
You can learn more about SmileStream at smilestream.com.
2 Responses to "SmileStream beta testing has begun!"
Leave a Reply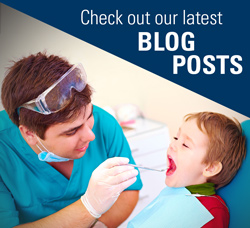 Multi-Course Series