Update 2015: Mixed Dentition
Learn the Bread & Butter of Mixed Dentition Cases
For many dentists, mixed dentition treatment is overwhelming and intimidating and many believe it is not even profitable. We have put this seminar together to make doctors comfortable treating these kinds of cases. Understanding what to look for, when to start and what to do is vital for a successful phase 1 mixed dentition treatment. We will present you a multidimensional approach to success.
This seminar is presented as Progressive Orthodontics' annual Update Seminar for 2015. The Update Seminar is designed to provide the Progressive Family new topics, cases, or philosophies to add to their current knowledge. Doctors who have not attended previous Progressive Orthodontic seminars may still enroll. However, please note that a few concepts may build on top of training from the Comprehensive Orthodontic series.

---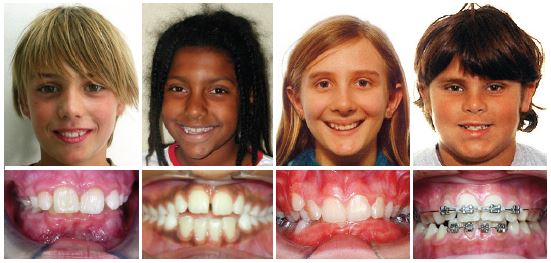 Curriculum:
Make mixed dentition a profitable ortho center
How to easily evaluate what the patient needs
Select the right appliances to get the job done in fewer visits
What appliances to use when and why
LLA, TPA, RPE, utility arch, headgear, quad helix
Understand airway management
Functional appliance and what they really do
Recognizing problems early & treatment options
Deep bite, crowding, open bite and cross bite
---
Instructors:

Dr. David Dana has an esthetics and orthodontics private practice in Beverly Hills since 1984. He got his training in Prosthodontics at Boston University and his DDS at Universidad Tecnologica de Mexico. As a lead­ing tenured instructor at Progressive Orthodontics, Dr. Dana has taught thousands of students since 1994 and continues to teach so that students can reach the highest levels of dentistry.
Education:
Dental Degree- Universidad Tecnologica de Mexico 1977-1981
Prosthodontics- Boston University 1981-1983
Professional:

Lecturer for Progressive Orthodontic Seminars from 1994 to present.
In addition to his work with Progressive, Dr. Dana has lectured in Europe, Mexico, Australia, and Latin America on restorative and cosmetic dentistry, focusing on the use of Botulin toxin in dentistry and the use of lip filler for facial aesthetics.

Education:
1984-1988: Melbourne University, president of Dental Students Society in 1986
Professional:
1990-1992: Member of the Medical Board for the Mildura Private Hospital
1993-1996: Worked in private practice in Malvern and Brunswick
1995-2003: Member of the Medical Board for the Vaucluse Hospital
1997-Present: Owned and worked in my own practice, employing two hygienist, therapist and an associate dentist
Created http://firstbite.com.au , dental library for the public to learn about dental topics.

Media Appearances:
Radio: 3AW , 3AK (had own weekly radio show), Koorie radio 3KND, ABC Radio National, ABC 774, 5AA Adelaide, ABC Drive Time Adelaide, ABC Regional South Australia
TV: Channel 7 Sunrise Show, Channel 31
Newspaper: The Herald Sun, Leader Newspaper (Moonee Valley), Community News

Education:
Studied dentistry from 1982 to 1987 at the "Johannes Gutenberg-University" in Mainz.
Certified post graduate education in implantology.
Professional:
Started working in the army in 1987, as a Captain, in Mainz.
Received doctor's degree in dentistry in 1990.
Retired from the army, in 1993, as a Lieutenant-Colonel.
I became a partner in a general dentist´s practice in Diessen in 1993.
I´m still working in the same practice, together with a partner, offering everything in dentistry.

Education:
1984-1987 – The University of Cincinnati
1987 – Early Admission into Dental School with requirement for Bachelor's Degree waived due to exceptional academics/ qualifications
1987-1991 – The Ohio State University College of Dentistry
Deans List – 9 of 14 quarters
Presidents List (Perfect 4.0 Average) – Remaining 5 quarters
1991 – Graduated with DDS degree – Graduated Cum Laude (#8 in class of 120)
1991-Present – OKU Dental Honor Society
Professional:
1991-1995 – Worked in Group Practice
1995-Present – Private practice with emphasis on Orthodontics, Restorative, Fixed and Removable Prosthodontics
2007-Present – Progressive Orthodontics Instructor and responsible for new instructor training and current instructor certification at Progressive Orthodontics
---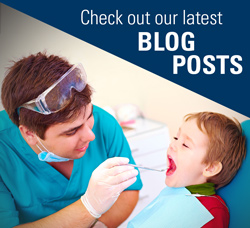 Multi-Course Series
DATES & LOCATIONS
Jan 24-25, 2015—Vienna, Austria
Jan 30-31, 2015—Amsterdam, Holland
Feb 7-8, 2015—San Jose, CA, USA
Feb 21-22, 2015—New York, NY, USA
Feb 28-Mar 1, 2015—Orange County, CA, USA
Mar 21-22, 2015—Sydney, Australia
Mar 28-29, 2015—Kuala Lumpur, Malaysia
Apr 11-12, 2015—Lisbon, Portugal
Apr 18-19, 2015—Madrid, Spain