Clear Aligners Diagnosis
Case selection and management for excellent results
This class will help dentists optimize their skills and efficiency using the popular treatment of clear aligners. This seminar is for dentists with any type of experience level.
Dr. Azani will start with a foundation of diagnosing and treating with aligners. Students will learn how to set up their cases properly and how to give patients realistic expectations. Dr. Azani will show you how to understand the fundamentals of the appliance and tooth movement so you will have efficient and predictable aligner results. Towards the end of the day, he will build up to showing you difficult cases and how to avoid complications.
You will also have time to discuss some of your own cases where you can take advantage of Dr. Azani's expertise to personally help with diagnosis or ClinCheck review. By the end of this class, you will have the practical case studies and knowledge to feel confident that the cases you start will have the expected results.
---

Curriculum:
Identify which cases are clear aligner cases and which are better treated with fixed appliances
How to incorporate clear aligners to your fixed cases
ClinCheck review and treatment planning with Invisalign
New advances in Invisalign treatment
Tips and tricks to finishing cases
Discussing goals and expectations with patients
How to manage complications or slow progress
Diagnosis and treatment planning
Optimize your marketing and referrals
---
Instructor:

Dr. Azani is an American, Board Certified Orthodontist. He received his MS in Orthodontics University of Michigan in 1985 and his DDS at the Universidad Tecnologica de Mexico in 1981. He also has run his own private practice since 1985.
Dr. Azani will share his extensive experience using clear aligners to help patients with orthodontic problems. He has treated over 5000 patients with clear aligner orthodontics since 2002. He is very experienced as his team is within the top 1% of providers in clear aligners. Dr. Azani will be able to teach you how he uses this technology to the highest levels.
---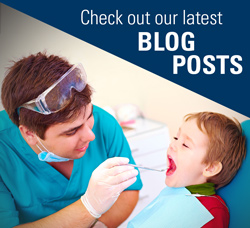 Multi-Course Series
VIDEO
Available on streaming video